We are a multi award winning bakery nestled in the heart of Rickmansworth. We believe in community, creativity and real honest baking made with love.
Cinnamon Square was born out of a vision to share the joy of our namesake product, the Cinnamon Square Bun, with our community. The bakery opened in 2005, and over 15 years later, the Cinnamon Square bun still prompts smiles like no other with its unrivalled flavour, softness and gooey-ness!
We are a family business, with a passion for using traditional baking methods and natural, fresh ingredients to make uncompromising artisanal baked goods and Real Breads. Whilst traditional methods remain at the heart of our practice, using time-honoured techniques and decades-old sourdough starters, we bring a creative and innovative approach to baking. We are always experimenting with new products and techniques to keep our offerings exciting and tasting as delicious as possible.
This approach has won us numerous awards over the past fifteen years, including Great Taste and Baking Industry Awards. See our awards page for more information.
We're passionate about sharing our love and expertise for baking through our recipe books and baking classes led by Founder and Master Baker, Paul Barker. His unique, precise and scientific approach to baking has taught thousands to master the craft in a fun and informative environment.
At the heart of our business will always be our community of dedicated customers, who have shown us unwavering support since we first opened our doors in 2005. We look forward to greeting you into the bakery each week, and cannot thank you enough for your support.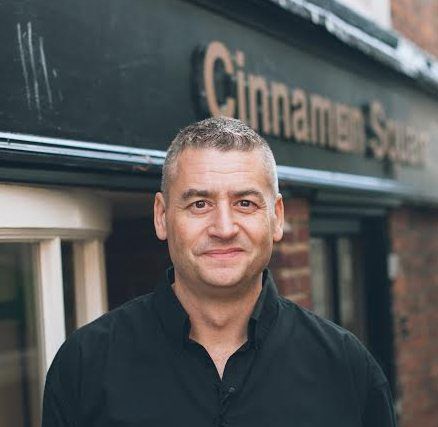 Paul Barker - Founder & Master Baker
Paul is a professional Master Baker with over 35 years in the industry. His extensive career has included experience in craft baking, research and development, technical management, and he is also a qualified flour miller. He is passionate about sharing his knowledge and expertise within his baking books and baking classes run at
Cinnamon Square.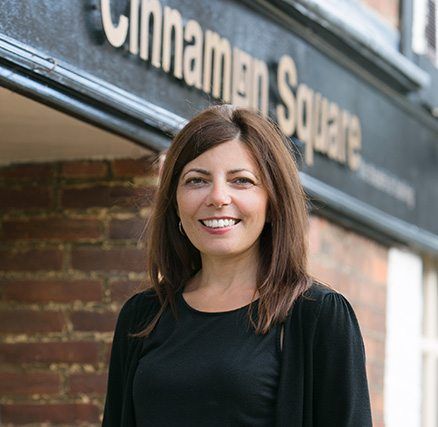 Tricia Barker – Founder & Business Director
As Business & Marketing Director, Tricia drives the vision of the bakery. She is passionate about the creative potential of the business, yet also firm in her commitment to ensuring Cinnamon Square stays true to its values and offers an exceptional customer experience.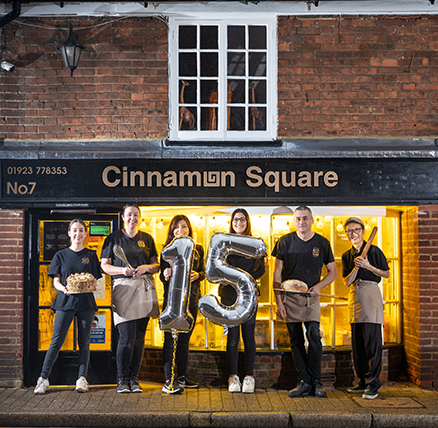 We are a small but incredibly dedicated team, committed to providing our customers with a personable, friendly experience to match our high-quality products.