Baking Classes at Cinnamon Square
We want to share our 35 years of experience and knowledge with you.
The aim of our baking classes is for us to share our knowledge and expertise in an environment that allows you to learn with confidence, so that you can continue to use your new skills back at home.
The class sizes are small, informative and suitable for enthusiasts plus those with a little more experience. They are run by Paul Barker who has 35 years of baking expertise. His unique approach for precision baking allows participants to not only master the craft techniques but also provide an insight into the science of baking. In addition, Paul has won many industry awards including a baking industry award for his training skills and was a finalist for Best Tutor at the Cookery School Awards two years running.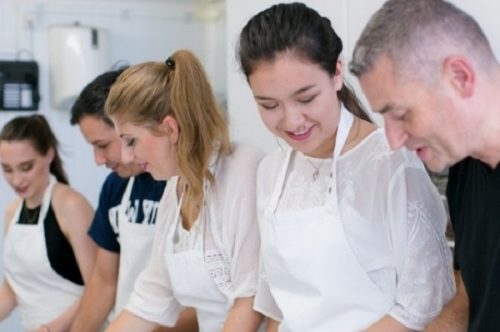 Our Range of Baking Classes
Patisserie: Sweet Pastry Tarts
Corporate and Private Baking Classes
A unique baking experience for you and a group – at Cinnamon Square we create bespoke baking classes to suit your objectives and budget. We can tailor any of our current classes to be held privately for a small group of friends of family, or arrange bespoke classes for larger corporate team-building events.
We can incorporate time for you all to sit back and relax together, to enjoy a delicious lunch or dinner, a glass of wine, or even a Cinnamon Square bun.
Read more about our Private and Corporate Classes, or email enquiries@cinnamonsquare.com/ to find out more.
COVID-19 PROVISIONS FOR OUR BAKING CLASSES
To ensure our Baking Classes remain as safe as possible for both yourselves and our staff, we have introduced the following measures:
Class sizes will be reduced to 4 or 5 participants.
Temperatures will be checked on arrival and you will be asked to sanitise your hands.  The sanitiser will be available to use throughout the duration of your visit.  We also ask that you sanitise your hands each time you enter and leave The Makery.
You will be given a face shield to wear, which will also be worn by your tutor. Should you prefer, you can instead bring your own face mask.
If food applies to your course, this will be plated by the staff in advance rather than providing sharing platters.
If you or anyone in your household is experiencing symptoms of COVID-19 such as high temperature or a new persistent cough, please do not attend the class. Please notify us as soon as possible and we will transfer your place to a future class date.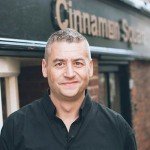 A baker for 35 years, Paul is known not just for his craft skills but also for his passion for the science of baking.
Paul has worked in the smallest of bakeries through to technical management and scientific research. In 2005 Paul set up multi award-winning Cinnamon Square Bakery in Rickmansworth, UK where he runs baking classes for adults and children.
Paul has taught over 13,000 children since launching Cinnamon Square. Paul has helped advise on the Great British Bake Off, written many baking articles and book contributions, appeared on BBC radio, Good Food Show, Food Inspectors, Britain's Best Bakery and online baking videos for Videojug.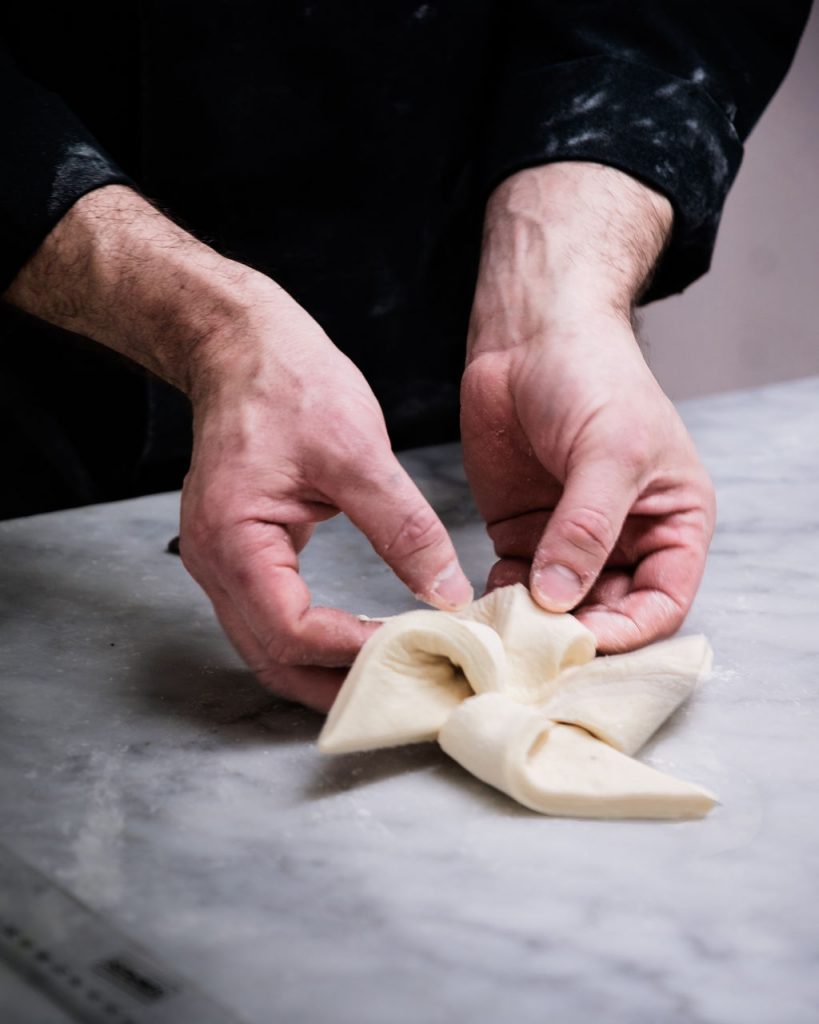 We thoroughly enjoyed our Masterclass with Paul and it was worth every penny. We will definitely be recommending this to others and will be booking on the Masterclass in Chocolate next!
– Sue and Dave Smith
My daughter and I have just returned home from a baking experience at your Rickmansworth branch. It was a wonderful afternoon. Paul was great, he showed real enthusiasm. 
First, I would like to thank you Paul for a wonderful Patisserie class this past Thursday night. As I came home with many varieties of goodies we made, I shared 'slices' with my neighbours and my daughter! The biggest thumbs up on Patisserie! Your course was a real eye opener on making the fillings. I thank you!
J Benzie
 

Wow, wow, wow,
What a totally fantastic evening. I loved it so much. Paul was absolutely brilliant and made the course come to life.
He was so clear in his instructions and so encouraging with his advice and comments.
The only down side was that I am on a NO alcohol month November!! So I had to miss the white wine!!! Shame.
Seriously just a fantastic evening.
Thank you so so much.

PS "I'll be back & I'm telling everyone they need to come on a course!

Mr Page